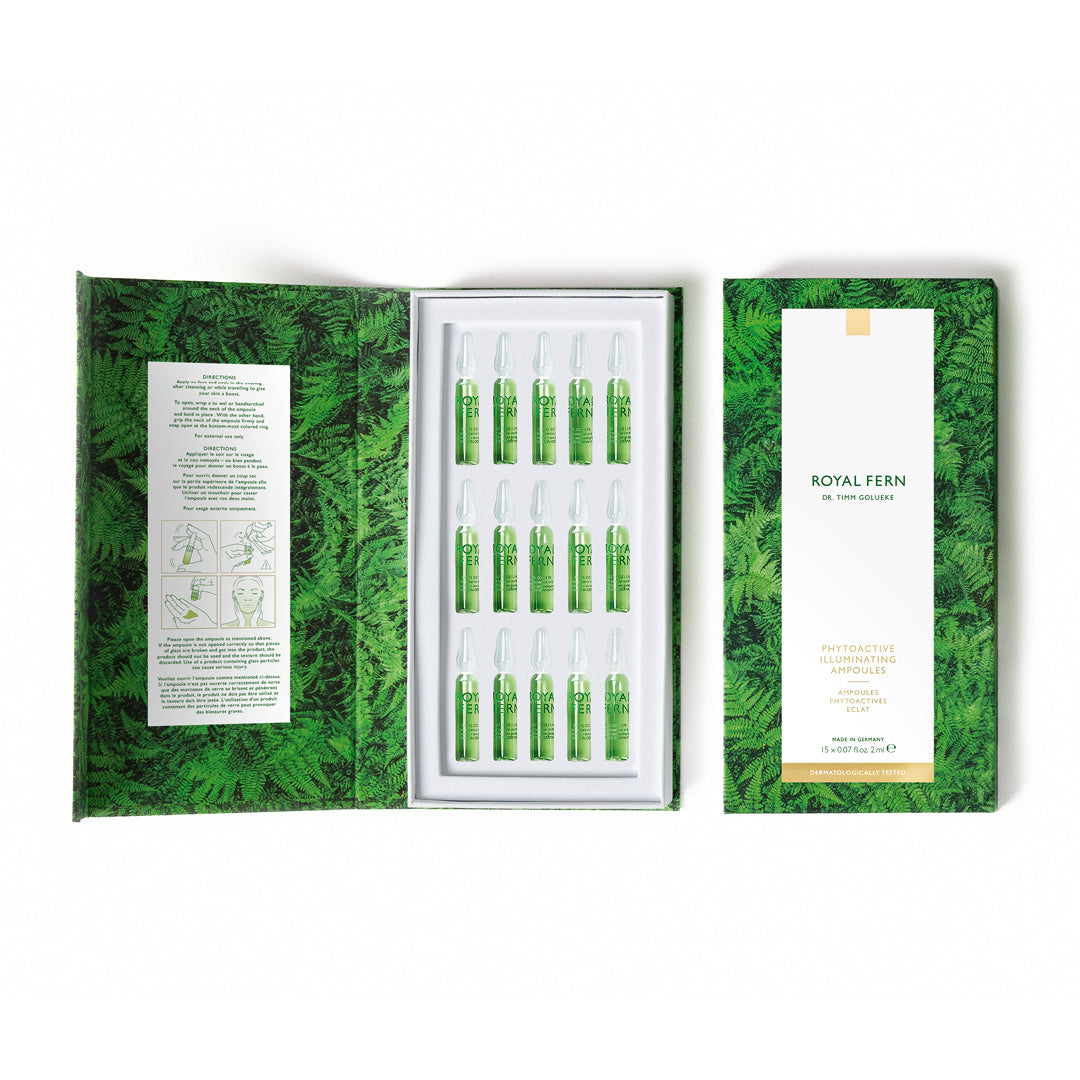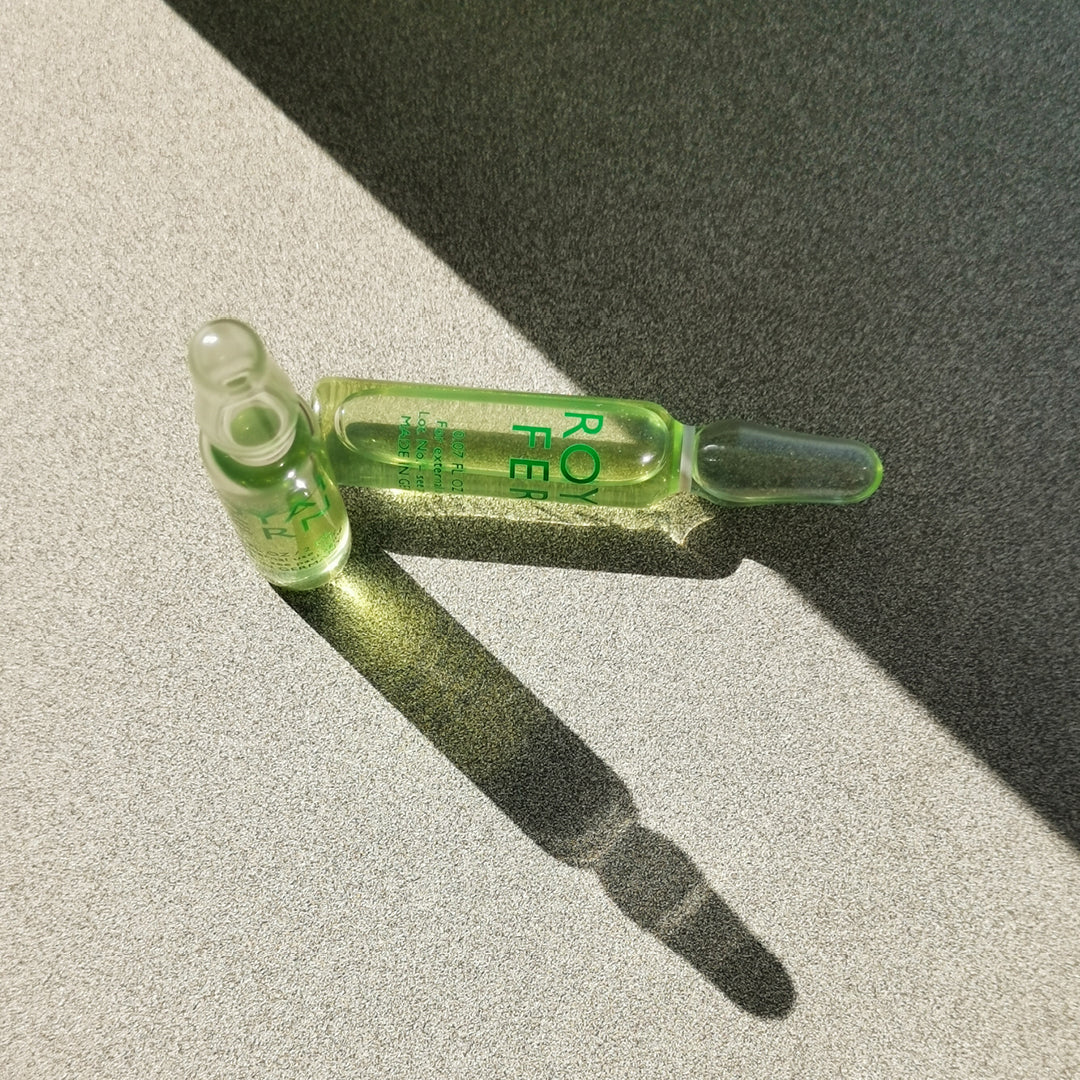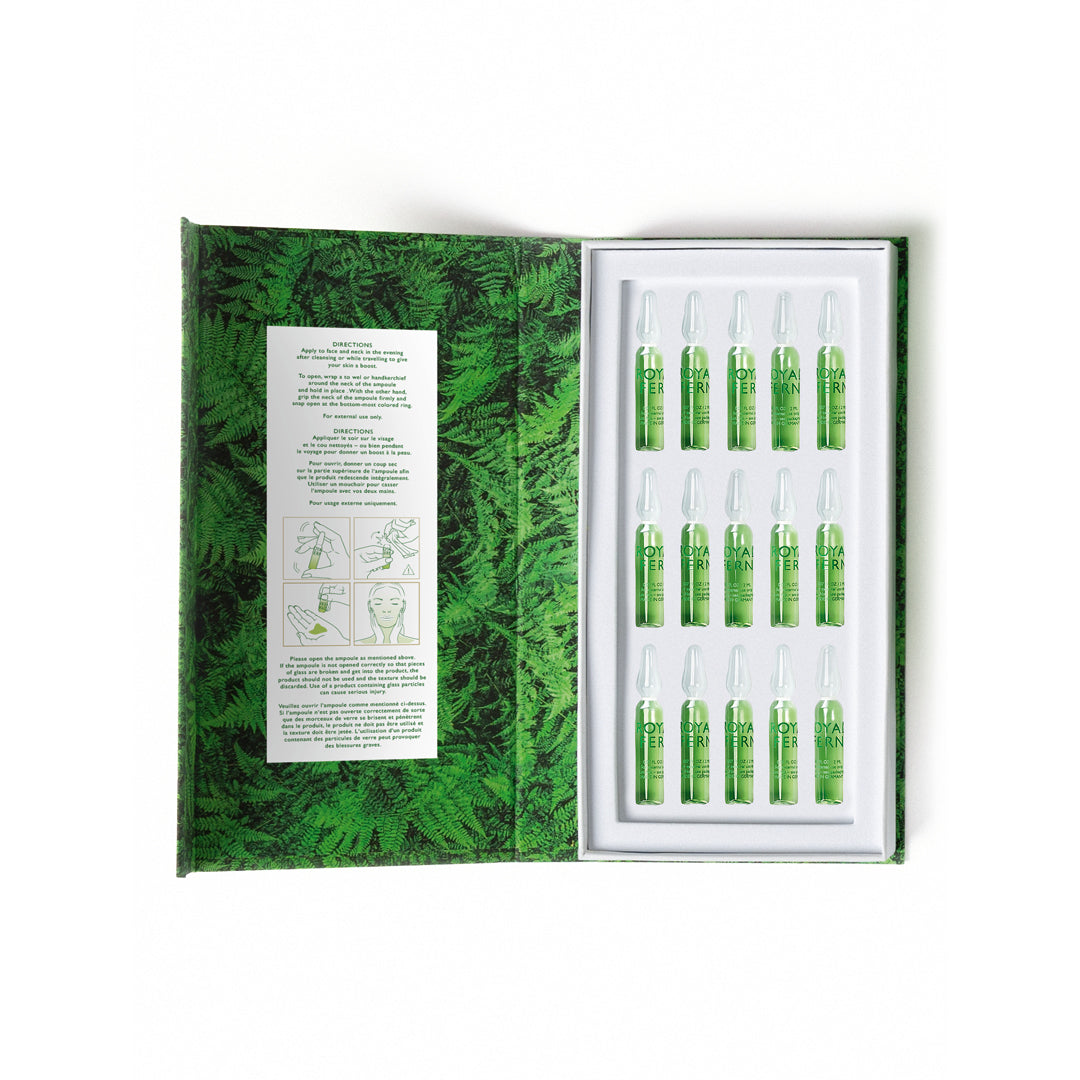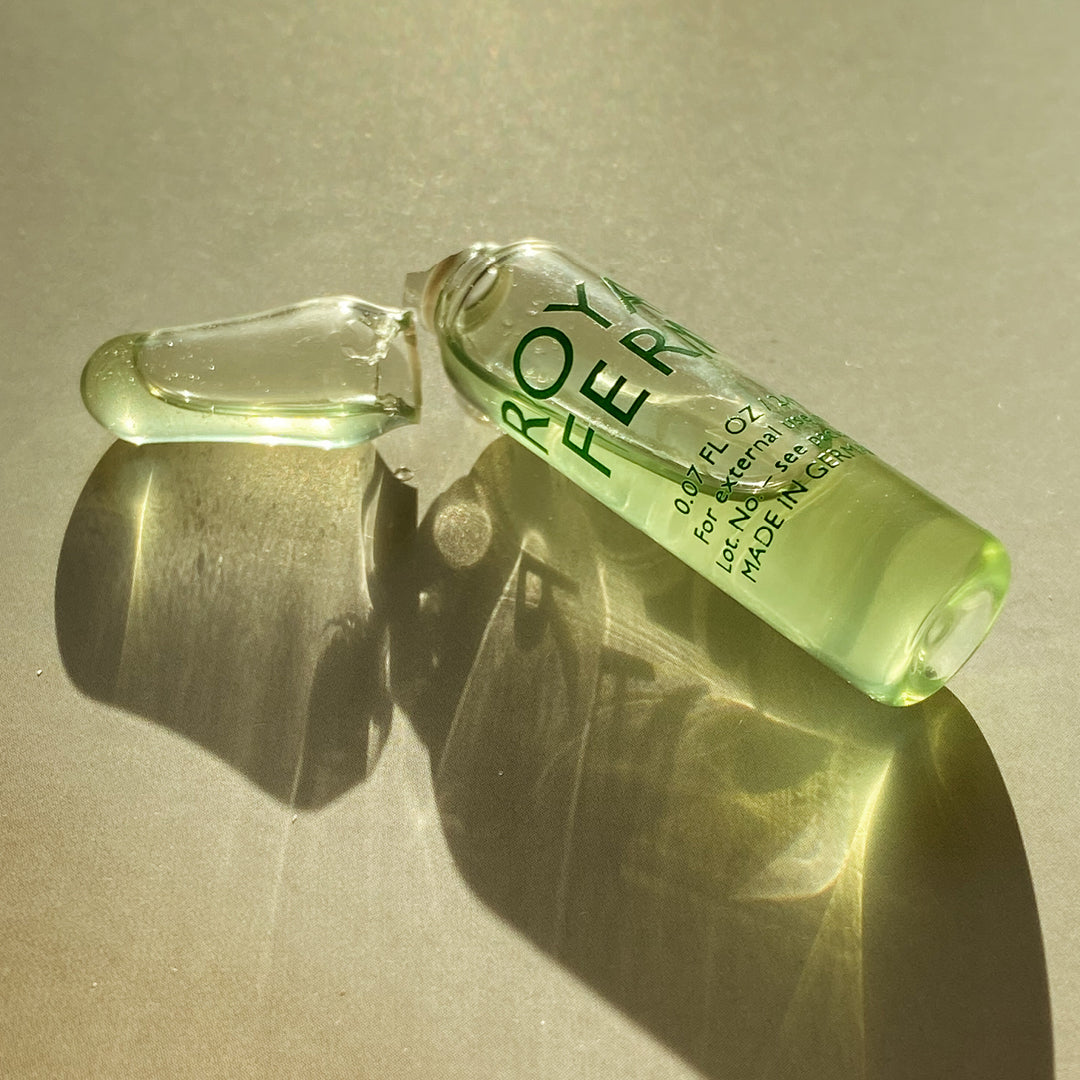 Phytoactive Illuminating Ampoules
In stock
Complexion-optimizing ampoules for the perfect glow.
INSTANT GLOW
BRIGHTENING
HYDRATING
Phytoactive Illuminating Ampoules contain highly concentrated plant-based active ingredients which gently lighten the skin and give it a lasting glow. Excessive pigment production is reduced, collagen synthesis is stimulated. Additionally, hyaluronic acid and niacinamide optimize the balance of your skin's moisture, making it appear visibly plumper, smoother, and more even.

An admirable instant effect: with every application, the Phytoactive Illuminating Ampoules give your skin a wonderful luminosity, perfect to apply before your makeup.
Dry Skin
Combination Skin
Pigmented Skin
•Immediately after each application, your skin looks luminous, as if gently lit from within – the celebrated Royal Fern Radiance
•Selected active ingredients inhibit the excessive formation of pigment, your complexion looks more harmonious and even
•Anti-inflammatory agents give your skin a balanced appearance
•Hyaluronic acid hydrates and binds moisture, giving your skin a firmer and smoother appearance

How to use
Apply to face and neck after cleansing or while travelling to give your skin a boost.

To open, wrap a towel or handkerchief around the neck of the ampoule and hold in place. With the other hand, grip the neck of the ampoule firmly and snap open at the bottom-most colored ring.